University Honors Program
Take on the world through immersive scholarship and genuine community in the Honors Program at UNC Asheville. We welcome self-motivated learners, challenge-seeking creatives, and service-oriented innovators to dedicate their talents to research and academic excellence that advances our community and our world.
What is a University Honors Program and Why Should You Join?
A university honors program is designed for high-achieving students to deepen their learning through academically challenging courses, research projects, leadership opportunities, and other exclusive experiences that cannot be found in regular classes.
Through UNC Asheville's Honors Program. You have the opportunity to: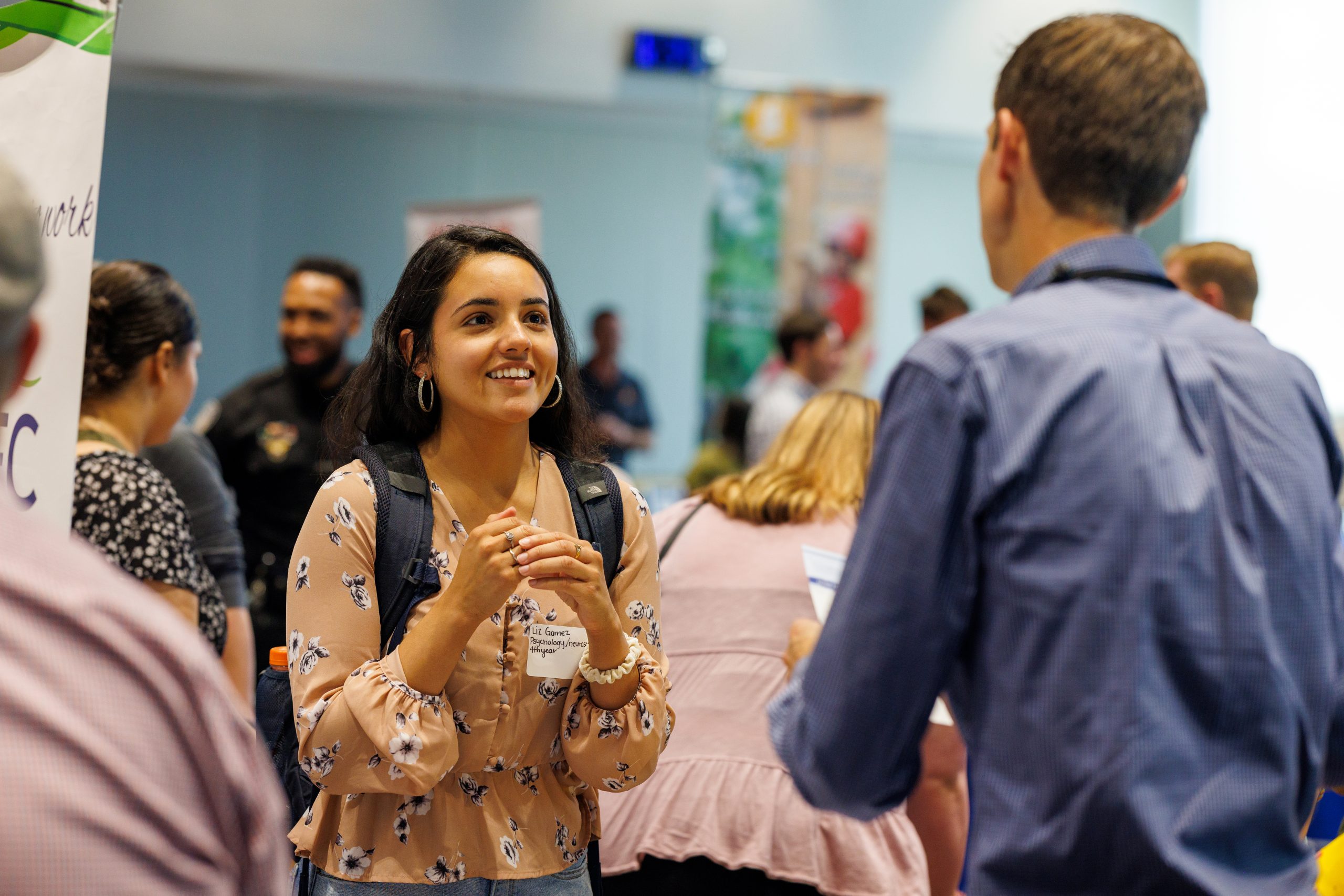 Benefits of University Honors Program Participation
The University Honors Program at UNC Asheville influences every aspect of your education. You'll access a rigorous Honors curriculum, demonstrate academic achievement, and distinguish yourself in the job market or graduate school applications.
You'll also be eligible to take exclusive Honors courses, live in our Honors housing block as a first-year student, apply for up to $2,500 in grant support for study abroad or research activities, run for leadership positions in the Student Honors Advisory Council, and access highly collaborative and dedicated study spaces like the Laurel Forum, Honors Library, and Honors Seminar Room.
How to Join the University Honors Program
Incoming, First-Year Students
As an incoming first-year student, you are automatically considered for admission to the Honors Program through your UNC Asheville admissions application. There are no additional Honors Program requirements, deadlines, or applications. 

The Honors Program assessment considers the strength of the curriculum you've completed along with your grades in core academic classes, writing, recommendations, demonstrated leadership interest, and potential for impact in our community.

If you are admitted to the University Honors Program, you will receive a separate acceptance letter from the Director of the Honors Program by early April. If you are not initially admitted but are highly interested, you may request to join the honors waitlist by emailing the Director. Waitlist decisions are made on a rolling basis according to space availability.
Transfer Students
UNC Asheville's Honors Program holds memoranda of understanding with some schools to transfer Honors credits. It generally takes at least three years to complete the full Honors course load leading to Distinction as a University Honors Scholar. To ensure that you meet Honors Program requirements, we recommend that you plan out your curricula with your academic advisor or the Director of the University Honors Program.

You may also choose to pursue Recognition as a University  Honors Scholar, which has fewer credit hour requirements and is suited to students who plan to study at UNC Asheville for fewer than 3 years. 
 Current UNC Asheville Students
As a current UNC Asheville student, you may submit a University  Honors Program application after completing your first semester. Before applying, you should schedule an advising meeting with the Director of the University Honors Program to ensure that an Honors pathway is available in your course of study and to obtain the application materials. Honors Program applications are considered on a rolling basis each semester.
Requirements to Graduate as an Honor Scholar
UNC Asheville's Honors Program leads to two types of accolades: Distinction as a University Honors Scholar and Recognition as an Honors Scholar.

To remain in good standing, you must maintain a GPA of at least 3.5 in Honors coursework and an overall GPA of at least 3.25. You should also complete at least three hours of Honors credit every academic year
Hear from UNC Asheville's Honors Students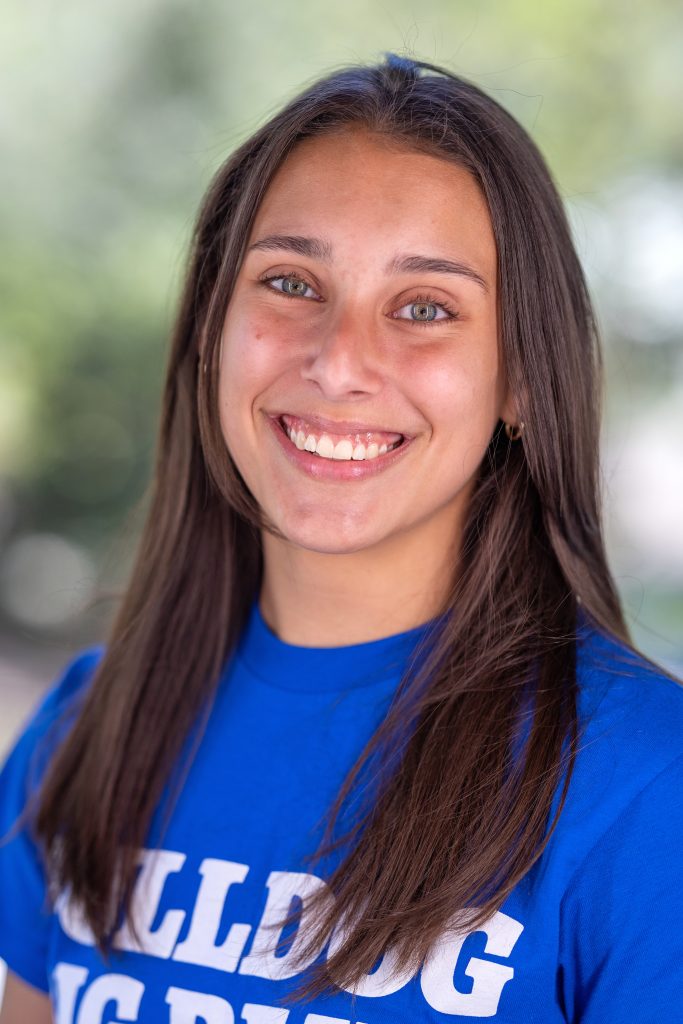 "The environment fostered in the Honors program is constantly providing opportunities to grow within the University as well as the community. With access to unique classes and events such as the Asheville Ideas Fest, this growing cohort is one I am proud to be a part of!"
Olivia Pirnat, Class of '26
Olivia is an honors student studying health sciences with aspirations to study medicine.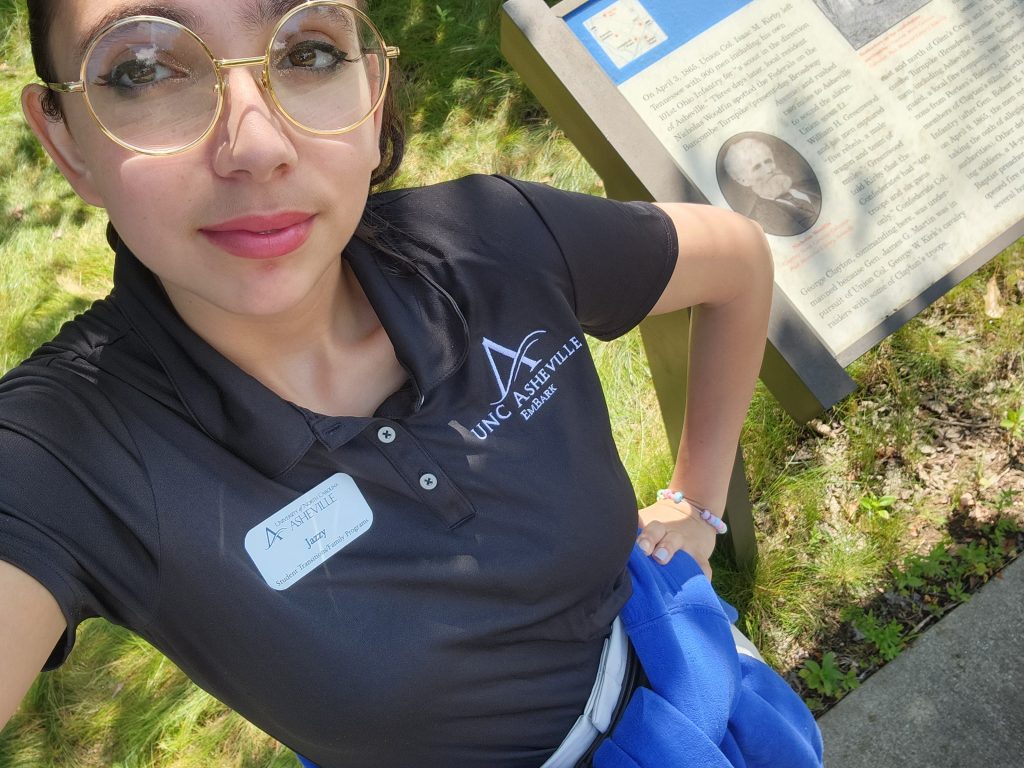 "The Honors Program has provided many opportunities to supplement my learning and my personal goals. I received assistance in study abroad programs and the ability to attend special events like the Asheville Ideas Fest. I would definitely recommend expanding your learning through the Honors Program."
Jazzy Khalafalla, Class of '24
Jazzy is an honors student majoring in Music Technology with a minor in Arts Management and Entrepreneurship.
"This is a great program to learn about yourself academically and individually as you will discover how to navigate through challenges and complex ideas in a wholistic way!"
Anaya Harry, Class of '24
Anaya is a double major in Biology and Health & Wellness Promotion with a concentration in plants. 
"UNCA's Honors Program is a great way to be a part of and engage with the community, as well as participate in a variety of enrichment opportunities!"
Lena Aamir, Class of '24
Lena is a junior Chemistry major and Neuroscience minor planning to attend dental school.
"I take pride in my commitment to fostering community around supporting others on campus and in the greater Asheville community, and in the continuation of the excellence of this program and support the development of a robust learning experience."
Theadora Welland, Class of '24
Theadora is a third-year pre-med student majoring in Psychology and minoring in Neuroscience and is president of the Student Honors Advisory Council.
Join UNC Asheville's Honors Program to Advance Your Study
Contribute to community growth, establish your professional and academic merits, and join an elite network of distinguished graduates at UNC Asheville.
Learn more about Honors Program Requirements, applications, and benefits