This resources page is designed to assist families, mentors, faculty, staff, and others who are guiding students through their UNC Asheville experience.
If you have questions that aren't addressed here or would like to add a resource, please email webmaster@unca.edu.
Quick links to topics below:
---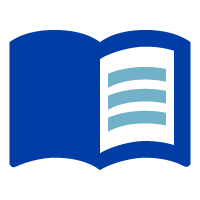 Academics
Academic Services and Support
The Academic Success Center is students' one-stop-shop for all things related to academics. All students are encouraged to take advantage of the services within the Academic Success Center, not only those who may need academic help.
Academic Success Center Offices & Departments include:
Contact the Academic Success Center at asc@unca.edu, and visit the departmental websites above for specific contact info.
Class Registration
Find other helpful how-tos on the Registrar's website.
Financial Aid
The financial aid website provides information on different types of aid and what's available at UNC Asheville, how to apply for aid, how to accept a financial aid award, and more. Here are a few of the most commonly asked questions:
Contact the Office of Financial Aid at finaid@unca.edu or call 828.251.6535. 
Commencement
UNC Asheville holds Winter Commencement in December and Spring Commencement in May each academic year. All Commencement information is posted at unca.edu/commencement as soon as it becomes available.
All students must apply for graduation. See the Registrar's website for application details and other important deadlines regarding graduation.
---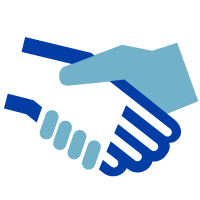 Campus Life
Email
It's vital that students regularly check their UNC Asheville email account. This is the primary way the university communicates official information to students. UNC Asheville uses Gmail, and all members of the campus community have access to the applications in the Google Suite.
If students are unable to log in to their email, they should contact the IT Help Desk at helpdesk@unca.edu or 828-251-6445.
OneCard
All students, faculty and staff are issued a OneCard when they become part of UNC Asheville's campus community. Your OneCard serves as a campus ID and debit card that can be used for on-campus purchases and payments as well as building access. You can also use your OneCard to get discounts at participating businesses in Asheville. If you lose your OneCard or need a replacement, contact onecard@unca.edu or call 828-251-6767.
OnePort
OnePort is our campus portal. Most secure processes take place in OnePort, including class registration, accepting financial aid awards, submitting timesheets for on-campus employment, and more. Students are issued a OnePort log-in when they are admitted. We advise students to use the same password for OnePort and their email. You can find OnePort at oneport.unca.edu.
If students are unable to log in or access OnePort, they should contact the IT Help Desk at helpdesk@unca.edu or 828-251-6445.
Orientation
EmBark Orientation is required for all first-year and transfer students, and is conducted by our Office of Transition & Parent Programs. Students will receive emails regarding orientation registration and programming. They can also find information on the Transition & Parent Programs website.
Students may also be interested in pre-orientation, an optional program of activities and outdoor excursions that takes place before orientation to help first-year students get to know Asheville and each other.
Dining & Housing
UNC Asheville contracts with Chartwells for all dining on campus. We have several locations with a variety of options that offer vegetarian, vegan, and gluten-free fare. 
Housing

 

Applying for on-campus housing

(see the Apply for Housing menu for current and incoming student applications)

Living Learning Communities

Requesting maintenance

– email resmaint@unca.edu

Housekeeping –

Routine housekeeping of common areas in the residence halls is provided by UNC Asheville; however, students are expected to clean their own rooms and community kitchens after use.

What to do about roommate issues –

Students should consult with their Resident Assistant (RA). They will meet their RA at move-in and receive their contact info.

Housing Office Contact Info (regular hours):

reslife@unca.edu

, 828.251.6600.
Student Union
Highsmith Student Union is UNC Asheville's student center and includes:
Student Mail Center

Bookstore

Food Court

Game Room

Bike Shop

ATM

Student organization offices:

Student Government Association

Student Environmental Center
Other offices that provide programs and services for students include:
Find hours of operation for Highsmith here.
Student Events & News
Highsmith Union also manages UNCA Now, the student events and organizations app. Students should check this app regularly to find engagement opportunities on campus.
Students also receive a weekly e-newsletter, Around the Quad, every Wednesday.
Health & Fitness
Safety
Transportation & Parking
---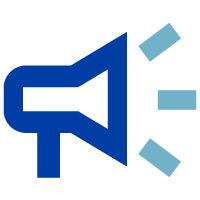 Emergency Information & Notifications
In the event of adverse weather or a campus emergency, official communications will be posted at bulldogalert.unca.edu. Students, faculty and staff also receive email and text updates. Students are automatically enrolled in the text alert system. Families can enroll here. 
Updates are also shared on the University's website as a stripe notification at the top of every webpage and on official social media accounts: Facebook, Instagram, Twitter. Always refer to bulldogalert.unca.edu for official University updates.
Information Technology Services (ITS)
Information Technology Services (ITS) provides computing, networking, and technical support services to the UNC Asheville community.
---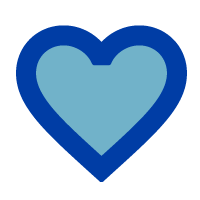 COVID-19
All campus plans, community expectations, case counts and official university communications regarding COVID-19 are available at coronavirus.unca.edu.