This Is UNC Asheville
What if you started where exploration and innovation meet? At the heart of undergraduate research and hands-on learning? At the center for curiosity and collaboration? Here at UNC Asheville, you never have to ask "What if?" Instead, you ask "What's next?"
Education for Tomorrow's Leaders
Encounter the liberal arts and sciences in a dynamically shifting, radically evolving world through UNC Asheville's 90+ academic programs.

Our diverse academic environment nurtures excellence and innovation in popular majors such as psychology, English, business, environmental studies, biology, art, and computer science, along with other unique areas of study such as new media, mechatronics, atmospheric sciences, and so much more.

And the classroom is just the beginning. Hone your skills, make connections, and discover new passions in one of our 60+ student organizations and clubs.
Meet Your Mentors
Embrace extraordinary experiences in the liberal arts and sciences alongside faculty who are intentional about fostering growth at every turn. At UNC Asheville, dedicated faculty mentors guide you toward your next great adventure, whether it's developing treatments for antibiotic-resistant bacteria, pitching your social-entrepreneurship business plan, or installing your first art exhibition.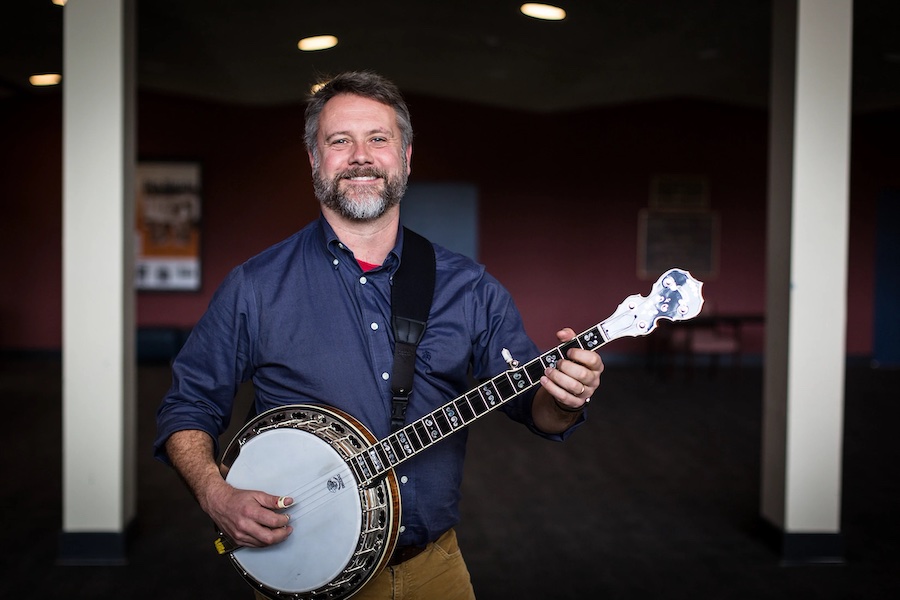 "Music is an alternate form of communicative action. It gives us a lens on what it means to be creative and to be alive and can reflect the human experience of those who use it to make their lives meaningful."
Toby King
Chair and Associate Professor, Music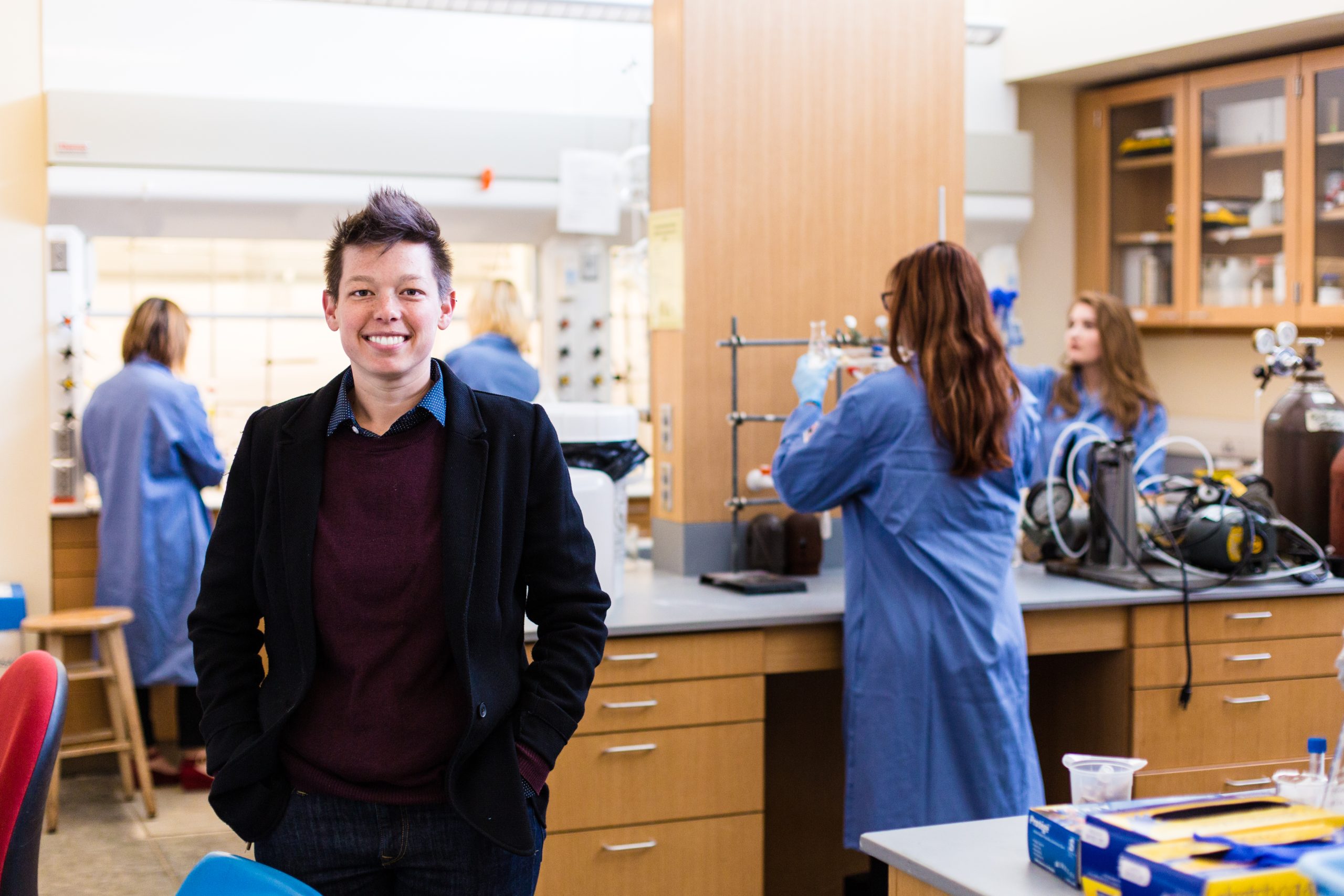 "Our research spans the fields of medicinal chemistry and biophysical chemistry, this type of project wouldn't be possible without collaboration. This aspect is pretty unique and demonstrates the type of applied and cutting edge education-focused research that we provide our chemistry majors at UNC Asheville."
Amanda Wolfe
GlaxoSmithKline Distinguished Professor in Molecular and Chemical Biology
"Nothing brings more satisfaction to me than seeing my students succeed in their chosen endeavors. This honor is providing the fuel for the continuous pursuit of my lifelong passion of helping my students reach their highest potential."
Lei Han
Professor of New Media
Asheville Is Your Classroom
At UNC Asheville, you'll find a university that believes in you and a city that inspires you. Asheville is one of the U.S. News and World Report's Best Places to Live in the U.S. (2022–23), Yelp's #1 Foodie City in the U.S. (2022), and Livability's #19 Top 100 Best Places to Live in America (2022).
We work hard on campus so we can play hard beyond it in mountains and theaters, forests and stadiums, rivers and restaurants—wherever your expeditions lead you.
UNC Asheville Stories
Our community cultivates an environment where curiosity and exploration bloom. Every UNC Asheville student has a story: a story of turning their curiosity into bold ideas, creative projects, or ground-breaking research.
We celebrate those stories, on campus and beyond, as a testament to all that's possible when we make space for the unexpected.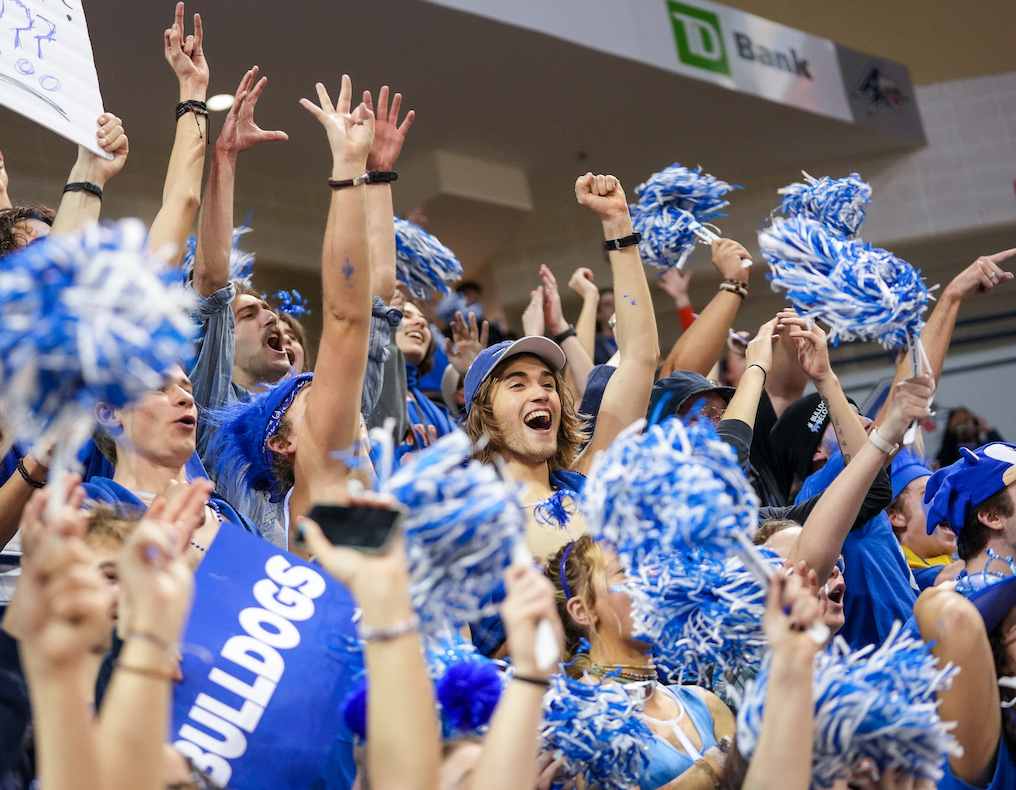 Bulldog Athletics
UNC Asheville is home to 16 NCAA Division I Sports teams, with more than 30 Big South Conference Championships to our name. Our student-athletes frequently garner national accolades, such as men's basketball player Drew Pember, who has been voted the Big South Conference Howard Bagwell Male Athlete of the Year for the 2022-23 season. Bulldogs have earned recognition as All-Americans and excel in the classroom and community, regularly earning academic distinctions and engaging in thousands of combined hours of service. Go, Bulldogs!
Take the Next Step: Your Story Begins Here.
UNC Asheville awaits. Connect with our admission staff to schedule a campus visit or information session, ask questions about your application, and learn more about the enrollment process. This is where it all starts.