All you have to do is start.
Now accepting applications for 2024
Start your admission process and leap into an education where your learning reaches far beyond the classroom. From the high-energy heart of Asheville to the rugged terrain of the Blue Ridge Mountains, you'll discover that what starts on our campus will extend into your community, your career, and the rest of your life.
This page will help you navigate your first steps toward that invigorating future. Follow the application deadlines and requirements to become a UNC Asheville Bulldog today!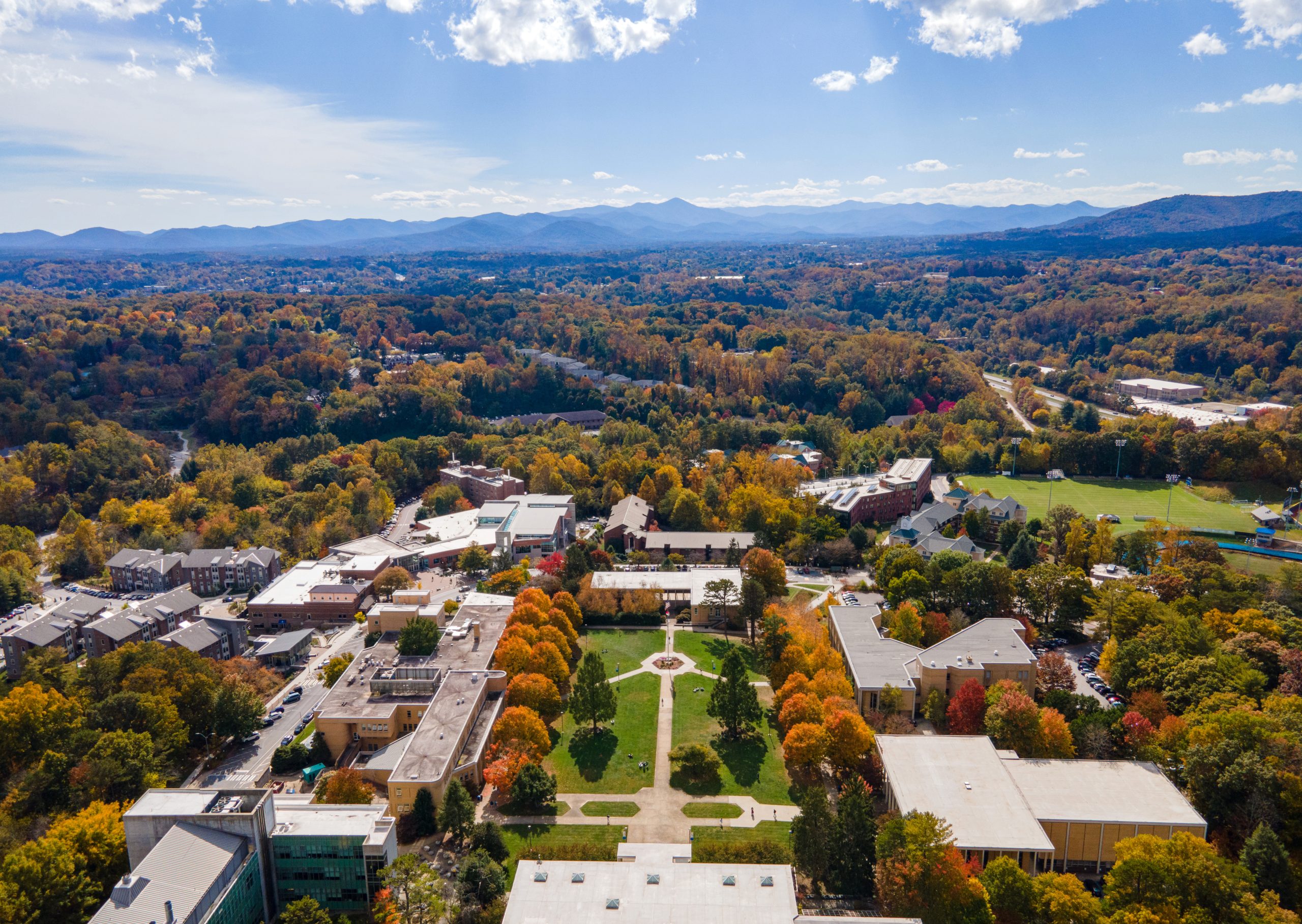 #9 National Public Liberal Arts Colleges
U.S. News & World Report 2024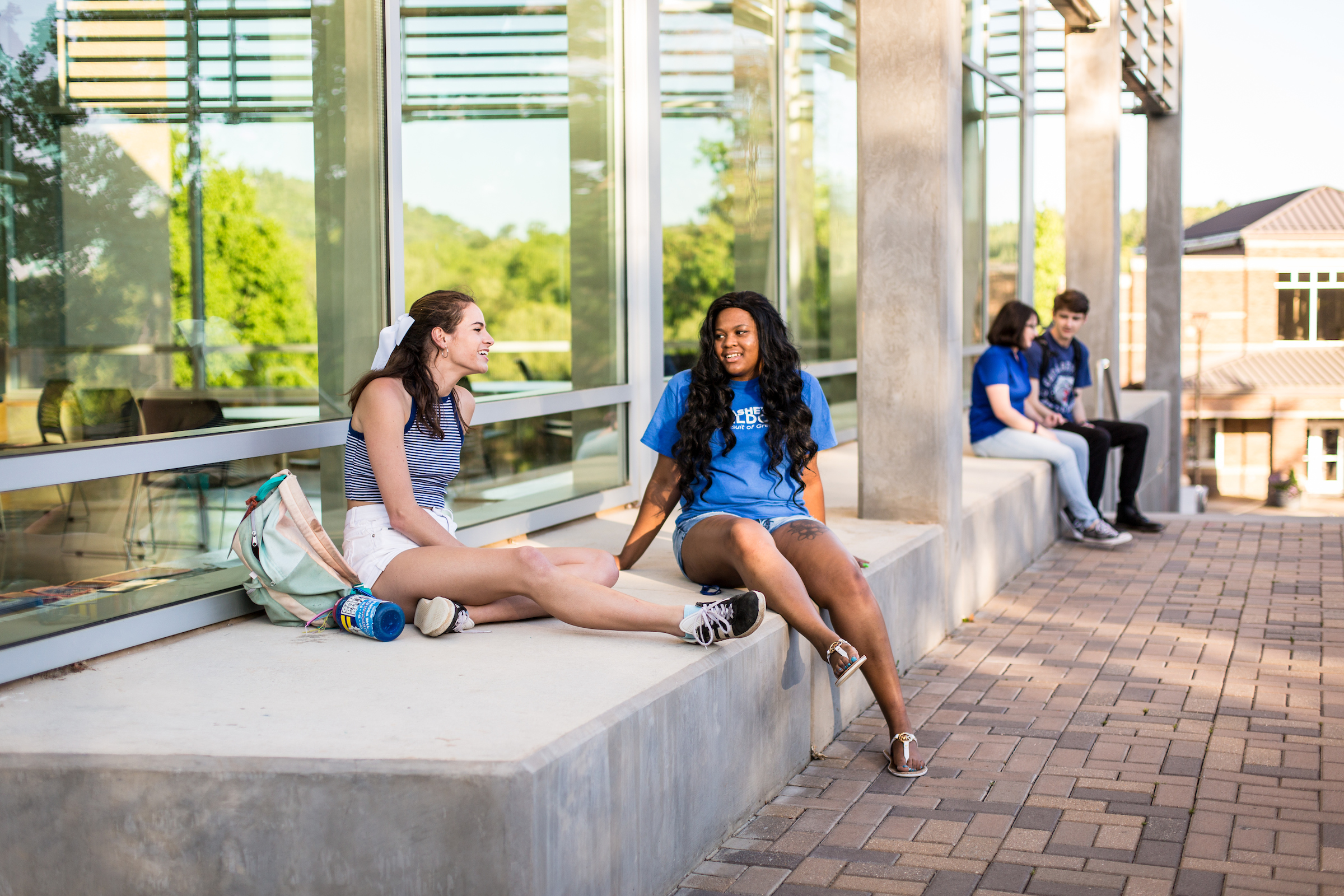 Best Buy School
Fiske Guide to Colleges 2021 and 2022
Where to Begin? Know Your Application Requirements & Deadlines
Before you apply to UNC Asheville, review our admission requirements and deadlines for each student type.
For In-state Applicants: NC Residency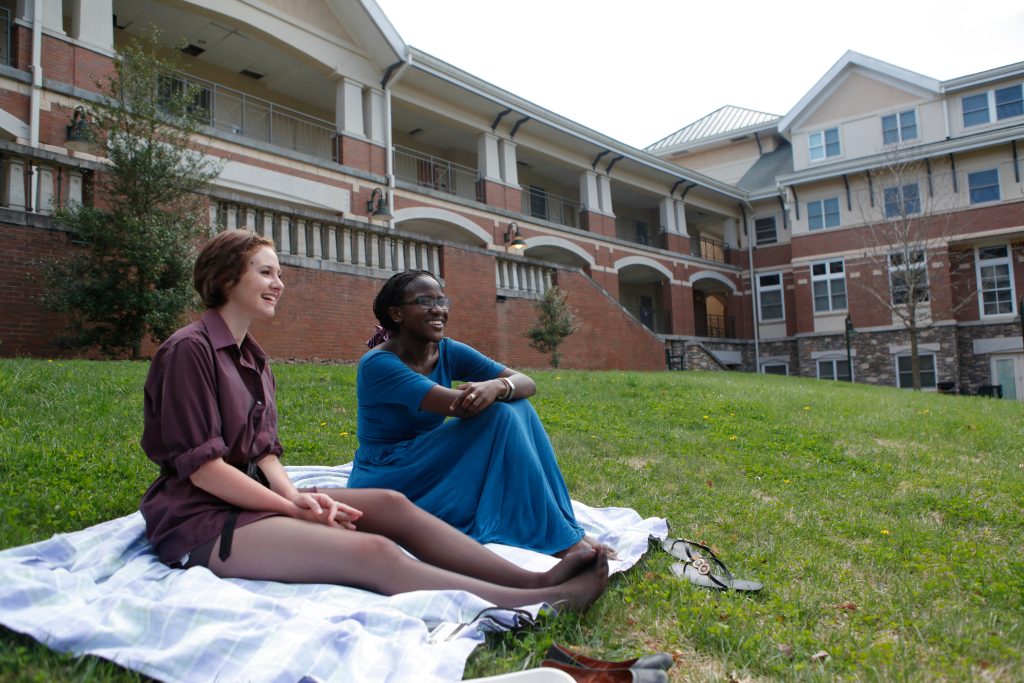 NC Residency determines your eligibility for in-state tuition benefits at UNC Asheville. We recommend completing the Residency Determination Service early in your college search to ensure a timely and efficient application process.
Step-by-Step Guide on Applying to UNC Asheville
Step 1: Create an Account
Set up an account—or log into your existing one!—with the Common App or the College Foundation of NC (CFNC). This will allow you to start your application and save your progress as you go.
Step 2: Complete the Application
Fill in your personal information, academic history, and extracurricular activities. Review your application carefully before submitting it to ensure that all your responses are accurate and complete.
Step 3: Submit Transcripts and Optional Test Scores
Send your official high school or college transcripts and test scores (optional) to UNC Asheville. Official transcripts and test scores must come directly from a high school or college representative, and/or the testing agency. Transcripts and scores can be sent electronically through the Common Application or CFNC, or by mail.

UNC Asheville's school codes are 3064 (ACT) and 5013 (SAT).
 Step 4: Submit Additional Materials
International students must submit other materials, including language test scores. Visit our international students admission page to learn more.

You may choose to include optional additional materials with your application by emailing admissions@unca.edu or uploading these materials to your AVLBound Portal. Optional materials include a resume, a personal statement, writing samples, or a portfolio of creative work. 

Letters of recommendation are optional for your application. Recommenders must submit their letters either directly through the Common Application, via email to admissions@unca.edu, or via mail to the Office of Admission.
Step 5: Pay the Application Fee or Request a Fee Waiver
The application fee for UNC Asheville is $75. Fee waivers can be requested directly through Common App or the CFNC application. If you have any questions about fee waiver eligibility, please email admissions@unca.edu.
Step 6: Check Your Admission Status
Once your application is processed, you will receive log-in credentials to track your UNC Asheville application status through the AVLBound Portal. It can take up to two weeks for your application to be processed into our student information system.

How Your Application Will be Reviewed
We review all applications to determine if they meet our minimum academic and course requirements. Additionally, we take a holistic approach to reviewing your application: we consider your academic achievements, extracurricular activities, personal commitments, community engagement, and qualities as a learner, neighbor, and citizen.
Admission decisions are released on a rolling basis. Early Action candidates will receive decisions as early as November 1.
Appeals for students who are not offered formal admission to UNC Asheville are considered on a case-by-case basis.
Statement on Civic Engagement
At UNC Asheville, our comprehensive admissions review process ensures each applicant is assessed on an individual basis with the safety of our campus as a primary consideration. We welcome peaceful action and purposeful civic engagement among UNC Asheville students, and also support those actions among our prospective students. Participation in non-violent civil protest and peaceful expression will not influence admissions decisions at UNC Asheville.
Take the Next Step
The University of North Carolina Asheville is where you can achieve your dreams—and discover new passions along the way. Apply today: your future awaits.
Have Questions? Contact the Admission Team!
Ask questions and get advice from the University of North Carolina Asheville if you need assistance with submitting your application as a first-year student.
Phone: 828.251.6481
Email:
admissions@unca.edu
Address:
UNC Asheville
Brown Hall, CPO #1320
One University Heights
Asheville, NC 28804
Office Hours: Monday – Friday, 9 a.m. – 5 p.m.