Welcome, Admitted Students!
Congratulations on your acceptance to the University of North Carolina Asheville! Follow these next steps to confirm your enrollment and join our community of compassionate, remarkable, and daring Bulldogs in one of the coolest cities in the US.
Start Your Journey at UNC Asheville
Complete Your Enrollment Form
Officially accept your place in the class by submitting your Enrollment Form in your AVLBound Portal. Your response is due by May 1, unless your acceptance letter or AVLBound Portal states otherwise.

Set Up Your OnePort Student Portal
Within 48 hours of enrolling, you'll receive login information for OnePort. OnePort provides centralized access to your UNC Asheville email account, financial aid information, housing portal, and course registration.

Apply for Housing and Dining
Complete your housing application via OnePort as soon as possible. The priority deadline to submit your housing application for the fall semester is May 5. The final deadline to apply is July 31.

All first-year students are required to live in our residence halls. Limited exemptions can be requested in the housing application. 

Transfer students are offered a special opportunity to live in any residence hall, including a Transfer Learning Community just for incoming transfer students. 

All students living on campus at UNC Asheville are required to purchase a meal plan with the exception of those residing in The Woods. Students who will live in The Woods or who will not live in a residence hall can purchase a meal plan here. 

Submit Your Final Transcripts
All students who enroll at UNC Asheville must request that their final high school transcript, including their graduation date, be sent to the Office of Admission and Financial Aid by August 1. Please have a school official send final transcripts directly through their electronic delivery service or via email to admissions@unca.edu. 

Transfer students should request their official final transcript from their most recent institution's registrar.

Engage with Us
Get to know UNC Asheville! Our helpful admission team hosts virtual, on-campus, and on-the-road events to introduce all admitted students to everything we love about our Bulldog community.
Admitted Student Events
Meet faculty, connect with an advisor, sit in on a class, and learn about students' favorite spots throughout Asheville during our on-campus Admitted Student Days and Admitted Student Experiences, as well as our virtual Q&A sessions.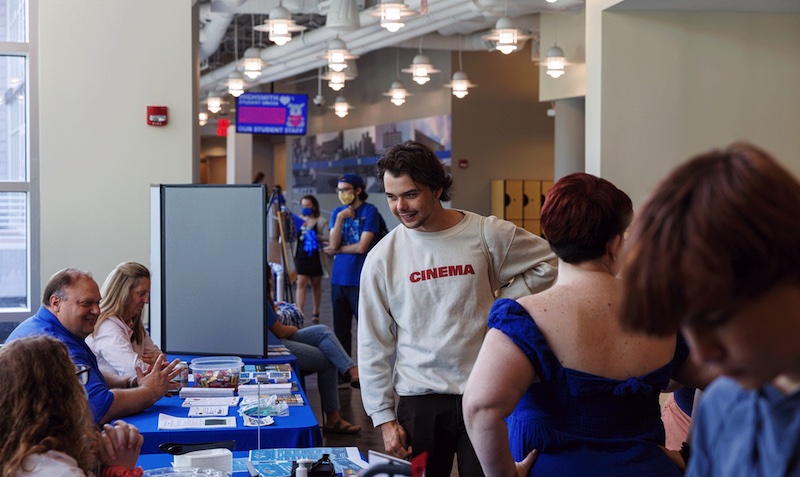 Visit Campus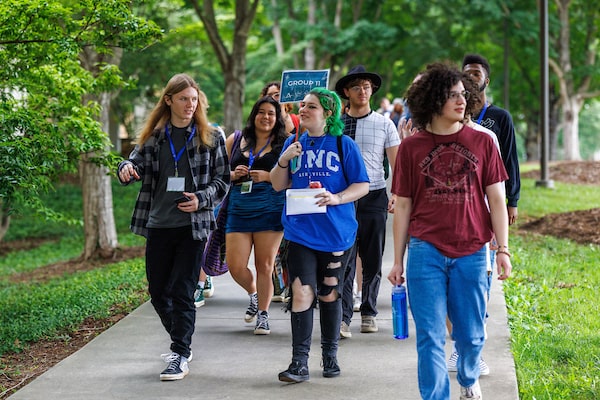 Experience the vibrancy of campus life through an in-person tour. Led by a current student, you'll gain insider knowledge of the day-to-day at UNC Asheville while visiting classrooms, residence halls, on-campus eateries, and other essential campus facilities.
Have Questions? We're Here to Help!
The Office of Admission & Financial Aid can assist you with any questions you have about admission, enrollment, financial aid, and your first days on campus. You can find your Admission Counselor and their contact information in your AVLBound Portal.
For Admission:
For Financial Aid:
Phone: 828.251.6535
Email:
finaid@unca.edu
Office Hours: Monday – Friday, 9 a.m. – 5 p.m.