Choosing the right college is a big decision, and social media, websites and brochures can only tell you so much about a place. That's why our Admission Counselors and staff members are here to help you every step of the way as you explore your options.
Feel free to contact us with questions anytime. We look forward to helping you find out if UNC Asheville is the right place for you!
Admission Counselors
Kate Brizzolara
Admission Counselor
Email: kbrizzol@unca.edu
Phone: 828.250.2305
Office: 229 Brown Hall
Territories
North Carolina Counties:
Beaufort
Bertie
Bladen
Brunswick
Camden
Carteret
Chowan
Columbus
Craven
Cumberland
Currituck
Dare
Duplin
Edgecombe
Gates
Greene
Halifax
Harnett
Hertford
Hoke
Hyde
Jones
Lee
Lenoir
Martin
Nash
New Hanover
Northampton
Onslow
Pamlico
Pasquotank
Pender
Perquimans
Pitt
Richmond
Robeson
Sampson
Scotland
Tyrrell
Washington
Wayne
Wilson
States:
Connecticut
Maine
Massachusetts
New Hampshire
Rhode Island
Vermont
Samuel B. C. Craig
Admission Counselor
Email: scraig1@unca.edu
Phone: 828.251.6104
Office: 246 Brown Hall
Howdy! My name is Samuel Craig. I am a Western North Carolina native and a proud alumnus of the UNC Asheville Classics department, now known as Ancient Mediterranean Studies. I completed my masters in Roman History and Archaeology at the University of Kent, and began work as an admission counselor in the summer of 2022. During my time at UNCA my favorite class was Italian Art and Archaeology, and I loved spending time in the ancient gardens on the roof of Whitesides Hall. I love learning new things and genuinely believe in the ability of education to improve and change lives. Outside of work I enjoy spending time with my partner and friends playing tabletop games.
Master's Degree Roman History and Archaeology, University of Kent
Bachelor of Arts Classics, UNC Asheville
Territories
North Carolina Counties:
Alamance
Alexander
Caldwell
Catawba
Davidson
Davie
Forsyth
Guilford
Montogomery
Moore
Randolph
Rockingham
Stokes
Surry
Yadkin
States:
Indiana
Kentucky
Michigan
Ohio
South Carolina
Tennessee
West Virginia
Zach D. Friesen
Admission Counselor
Email: zfriesen@unca.edu
Phone: 828.250.2365
Office: 226 Brown Hall
I have served as an admission counselor for students in Charlotte and the surrounding areas since 2021 and as a Charlotte native myself, I am incredibly thankful for the opportunity to work with students in my own hometown. In addition to my role as an admission counselor, I am the supervisor of the University Ambassadors. I am also a proud UNCA alum and graduated in 2020 with a B.A. in History.
My favorite aspects of my education were the opportunity for undergraduate research and a wonderful connection with faculty. I initially chose UNCA because of its proximity to both the mountains and downtown Asheville, but quickly found an incredible community both in and out of the classroom. In my free time, I enjoy watching basketball, playing D&D, making music, and exploring Asheville with my wife and two cats.
Master of Arts Higher Education, in-progress, Appalachian State University
Bachelor of Arts History, UNC Asheville
Territories
States:
Florida
Illinois
Iowa
Kansas
Maryland
Minnesota
Missouri
Virginia
Washington D.C.
Wisconsin
Populations
In-State Transfer Applicants,
excluding the NC Community College System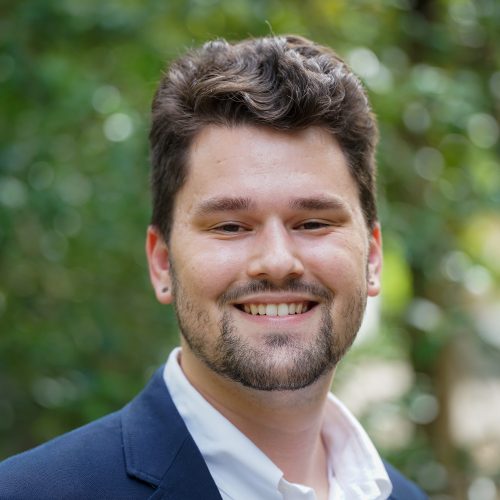 Lucas Granade
Admission Counselor
Email: lgranade@unca.edu
Phone: 828.250.2329
Office: 227 Brown Hall
I graduated from UNC Asheville in 2019 with a Bachelor of Arts in Psychology and multiple years of experience with student work in admissions, orientation, and peer tutoring. Prior to returning to my alma mater, I spent several semesters working with students in the Writing Center at Asheville-Buncombe Technical Community College.
The main factor in my decision to attend UNC Asheville was the genuine engagement of the faculty and staff in their desire to connect with students. Now, as a staff member, I love to participate in that same level of intentional relationship-building with prospective students! My favorite place on campus is the University Writing Center, where students of any discipline can find collaboration and community – both personal and academic. Outside of work, I enjoy caring for my plants and aquarium, playing tabletop role-playing games, and being outside in cold weather.
Bachelor of Arts Psychology, UNC Asheville
Territories
North Carolina Counties:
Caswell
Chatham
Durham
Franklin
Granville
Johnston
Orange
Person
Vance
Wake
Warren
States:
Arizona
California
Colorado
Hawaii
Nevada
New Mexico
Utah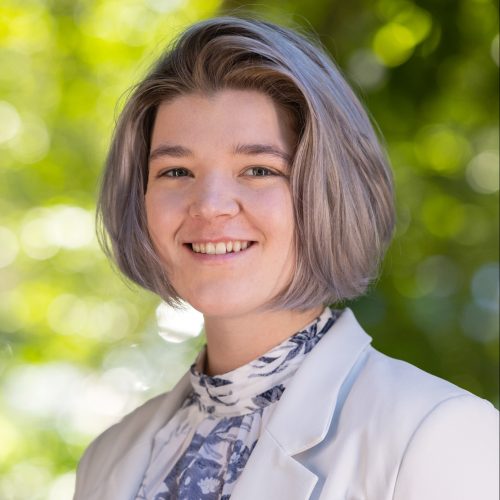 Sarah Mohr
Associate Director of Admission
Email: smohr@unca.edu
Phone: 828.250.2320
Office: 246 Brown Hall
I graduated from Furman University with a Bachelor's in Communication Studies and started my career with AmeriCorps and the College Advising Corps. The passion I developed for expanding access to postsecondary opportunity is what led me to UNC Asheville. I stay busy outside of work with graduate school courses, but I enjoy live music and exploring Asheville with friends and family in my spare time. My favorite spot in Asheville is French Broad Chocolate and my favorite spot on campus is the observatory.
Master's in Public Administration candidate, UNC Wilmington
Bachelor of Arts Communication Studies, Furman University
Territories
North Carolina Counties:
Alleghany
Ashe
Avery
Buncombe
Burke
Cherokee
Clay
Graham
Haywood
Henderson
Jackson
Macon
Madison
McDowell
Mitchell
Polk
Rutherford
Swain
Transylvania
Watauga
Wilkes
Yancey
States:
Alabama
Arkansas
Georgia
Louisiana
Mississippi
Oklahoma
Texas
Kari Myrtle-Posey
Director of Admission for Recruitment & Outreach
Email: kmyrtlep@unca.edu
Phone: 828.255.7056
Office: 245 Brown Hall
Hi all, I have worked in education for over a decade; starting out as a high school English teacher, progressing to assisting with dual enrollment opportunities for high schoolers, to joining the admissions team at Brunswick Community College. Recently, I traded in the beaches for the mountains and moved to Asheville to join the team as the Associate Director of Admission for Recruitment & Outreach. UNCA's campus culture is one of the most welcoming and inclusive I have ever had the privilege of being a part of, and it is evident from the displays around campus to the faculty, staff, and students that make up the community.
As a first-generation college student, I wish I had someone to demystify the higher education process when I first started applying to college, and I have found that championing the student experience from application to graduation is what sparks my enthusiasm in working with students of all ages. I am truly a traveler at heart, but not in pocket, so it is lucky for me that Asheville is home to a lively downtown, as well as the picturesque Blue Ridge mountains that I enjoy exploring with my family.

Master of Arts Liberal Studies, UNC Wilmington
Bachelor of Arts English, UNC Wilmington
Territories
States:
Delaware
New Jersey
New York
Pennsylvania
Populations
Post-Baccalaureate Applicants
Teacher Licensure Applicants
Lindsey Prather
Assistant Director of Admission
Email: laprathe@unca.edu

Lindsey is the office's dedicated transfer counselor who works with all transfer students looking to attend UNC Asheville. She is a UNC Asheville alumna from the class of 2010 when she graduated alongside her brother and twin sister. She holds a bachelor's degree in Sociology from UNC Asheville, a master's degree in Public Affairs from Western Carolina University, and a North Carolina teaching license. After spending a wonderful six years teaching high school locally in Buncombe County, Lindsey is excited to return to her alma mater and help pave the way for future Bulldogs! When she's not working, Lindsey spends time with her own boxer/bulldog at home, and enjoys hiking, cooking, and cheering on the Asheville Tourists.

MPA, Western Carolina University
BA in Sociology, UNC Asheville
Populations
Out-of-state Transfer Applicants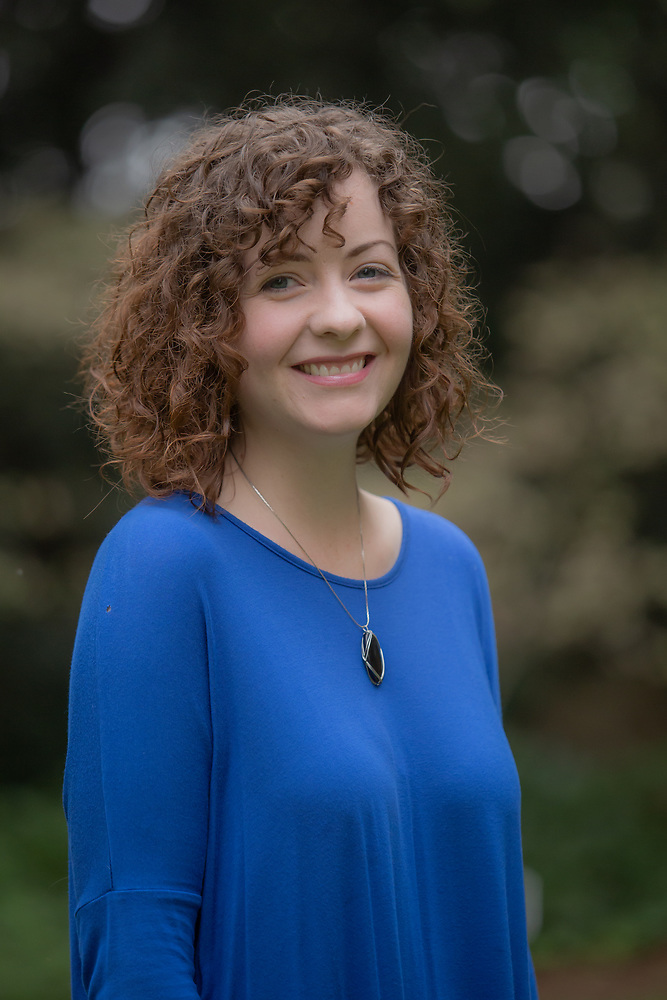 Alex Smith
Admission Counselor
Email: asmith51@unca.edu
Phone: 828.250.2307
Office: 226 Brown Hall
Territories
North Carolina Counties:
Anson
Cabarrus
Cleveland
Gaston
Iredell
Lincoln
Mecklenburg
Rowan
Stanly
Union
States:
Alaska
Idaho
Montana
Nebraska
North Dakota
Oregon
South Dakota
Washington
Wyoming
Elsa Taylor-Cless
Associate Director of Admission Analytics
Email: etaylorc@unca.edu
Phone Number: 828.251.6260
Office: 233 Brown Hall
I found my love of public higher education while working for my alma mater, Chadron State College in Nebraska. I have been with Admission & Financial Aid at UNC Asheville since 2021 and have greatly enjoyed getting to know the campus community here. I find joy in getting to know students and helping them find their best path forward. UNC Asheville appealed to me because of the amazing academic opportunities available to undergraduate students, as well as a real focus on providing students with individual attention and support. The most surprising element of my introduction to UNC Asheville has been the range of wildlife and plant life to be found here on campus: everything from pawpaw and fig trees to bears! (To be clear, the bears are incredibly cute but best left alone). In my spare time, I enjoy exploring Asheville's music and art scene or simply cuddling up with a movie and my senior dog, Tuna.
Graduate Certificate in Project Management, in-progress, Western Carolina University
Master of Public Administration, University of Nebraska Omaha
Bachelor of Arts Psychological Sciences, Chadron State College
Populations
International First-Year and Transfer Applicants
Jen Tobias
Transfer Admission Specialist
Email: jtobias@unca.edu
Phone: 828.250.2324
I am passionate about education and was drawn to being an education major because of my drive to support students. I am thrilled to be able to support transfer students throughout the application process at UNC Asheville. The connection and support that exists between faculty and students really stands out to me at UNC Asheville. I have seen this first hand as it translates into meaningful undergraduate research opportunities for students in their fields.
I have worked in various educational roles from a classroom teacher to a school district leader. Prior to my position at UNC Asheville, I served as an instructional coach, professional development facilitator, and district strategic planner. Originally from Buffalo, NY I am an avid Bills fan. I love spending time with my family (husband, daughter, and Goldendoodle) exploring all the great restaurants and outdoor activities in Asheville.
Certification in Educational Leadership, Appalachian State University
Master's Degree of Curriculum Specialist, Appalachian State University
Bachelor's Degree in Elementary Education, SUNY Cortland
Population
North Carolina Community College System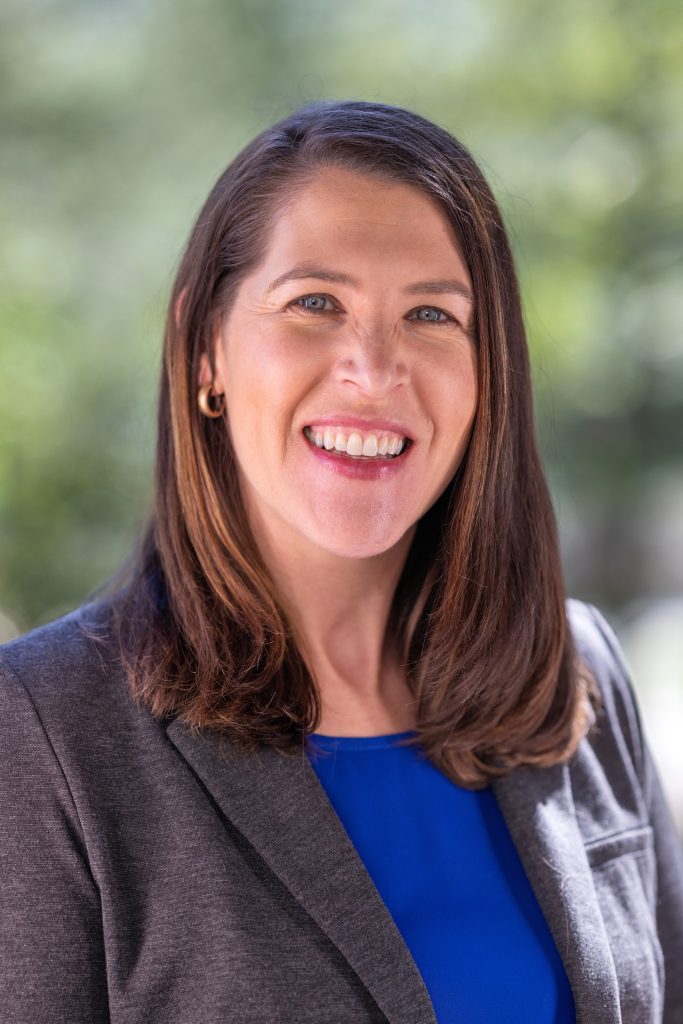 Admission Staff
Have Questions? Contact the Admission Team!
Ask questions and get advice from the University of North Carolina Asheville if you need assistance with submitting your application.
Phone: 828.251.6481
Email:
admissions@unca.edu
Address:
UNC Asheville
Brown Hall, CPO #1320
One University Heights
Asheville, NC 28804
Office Hours: Monday – Friday, 9 a.m. – 5 p.m.