Earn a Bachelor of Science in Business from the University of North Carolina Asheville and prepare for a successful career in finance, management, global business, marketing, entrepreneurship, and beyond.
Why Study Business at UNC Asheville?
Undergraduate Research
Students at UNC Asheville have the opportunity to conduct their own research through the Undergraduate Research Program (URP). Under the supervision of a department faculty mentor, students can develop a research project to discover new knowledge about a research question or problem that they formulate. This provides students with valuable experience in developing critical thinking, research, and presentation skills and may also contribute to the body of knowledge in the discipline.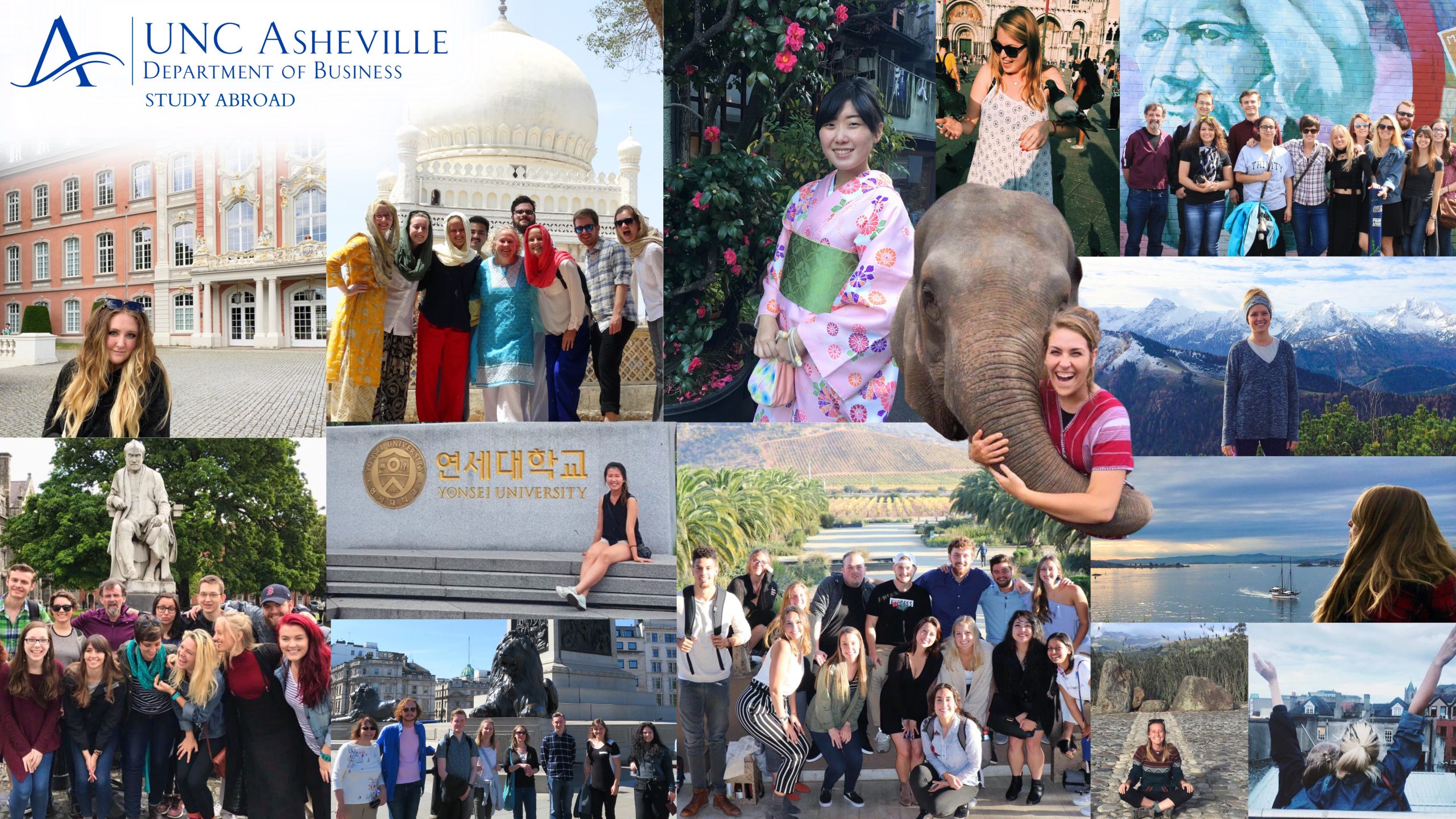 Study Abroad
To graduate with a Bachelor of Science in Business, UNC Asheville students must complete either an internship, undergraduate research project, or study abroad program. During study abroad, students take at least three business-focused credit hours and can live abroad for a summer, a semester, or a full year. There are also options for short-term UNC Asheville faculty-led programs held abroad or visits with international companies. Business faculty held trips abroad to India, Ireland, Chile, Argentina, Brussels, London, and other locations.
Business Student Spotlight
"During my time in the business department at UNCA, I was encouraged to expand my idea of what a [business] degree was, and use my liberal arts education to think critically about the world and systems around me. Through my study abroad experience in the Business in India program – I was able to explore my new found passion for poverty alleviation and health equity leading me to pursue my Masters in Public Health where I am now working in global health policy research."
Erin Jones, Class of 2017
Erin just graduated from the UNC Chapel Hill Gillings School of Public Health with a Masters in Public Health where she did work in global public health security.
Every year, Business professor Susan Clark gives students an opportunity to work with a local business in Asheville through a consulting practicum. In Spring 2022, that business was Darë Vegan Cheese.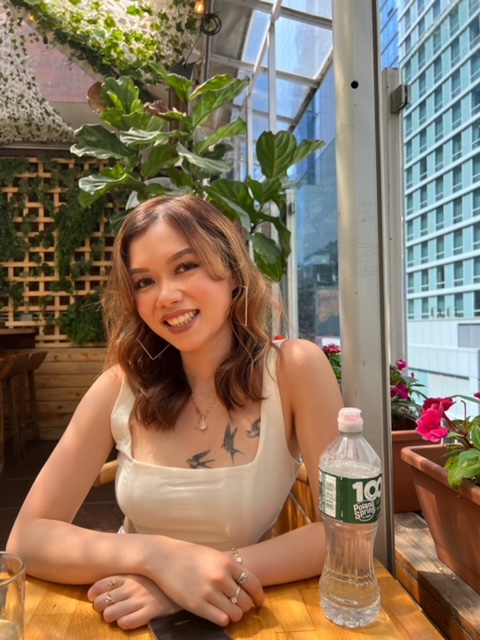 "The [Business] department has not only given me useful lessons about the business field but also taught me real life lessons that I will always remember."
Jolie Nguyen, Class of 2023
Jolie went on to study at the Thunderbird School of Global Management at Arizona State University.
Discover how UNC Asheville students across disciplines investigate the economic impacts of urban renewal in Asheville.
In 2023, Business students partnered with The RunnerBox and The RiderBox to help research strategies that will take the company to the next level.
Find out how Business major and former Student Body President Isaiah Green started his own skate wear brand.
UNC Asheville's Business Consulting Practicum Class Partnered with Helios Hand Sanitizer to Produce Essential Product during Pandemic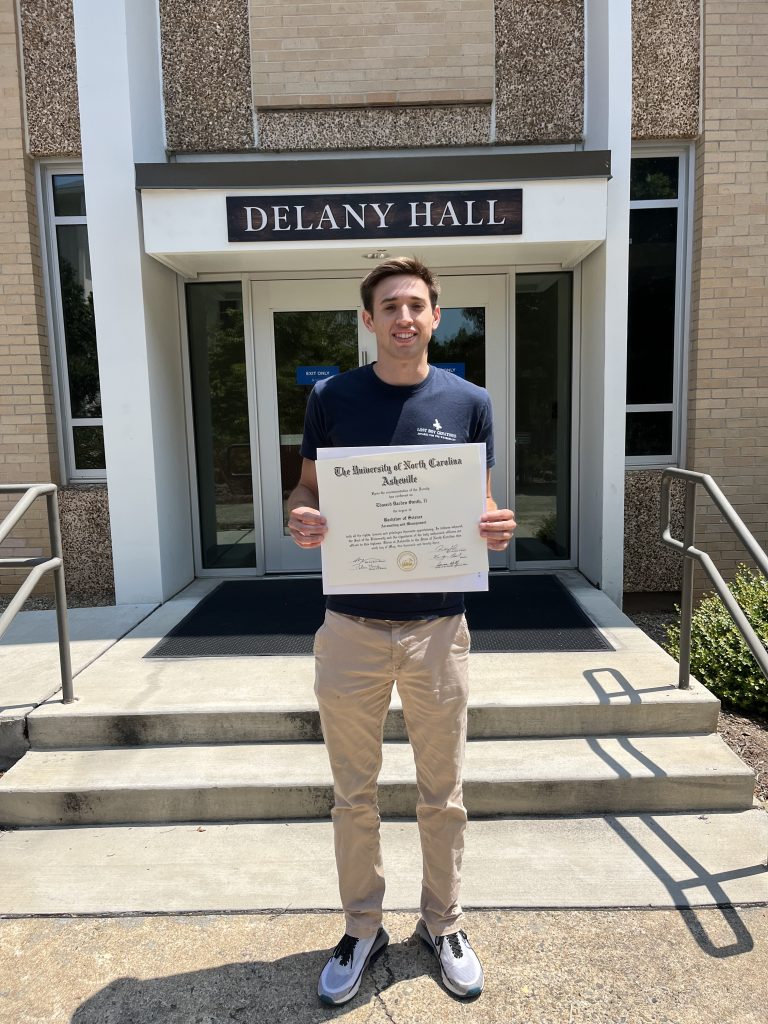 I am grateful for the education and level of care I received from professors in the Business Department at UNC Asheville. The professors consistently went above and beyond to help me in my undergraduate experience, staying late to answer all of my meticulous questions, writing recommendations, and even helping me with my grandparent's taxes. The tight-knit community and close relationships I had with my professors made them more than instructors. They were role models.
Darden Smith, Class of 2023
Darden is currently in his first year at the University of South Carolina Masters of International Business program.
Outside the Classroom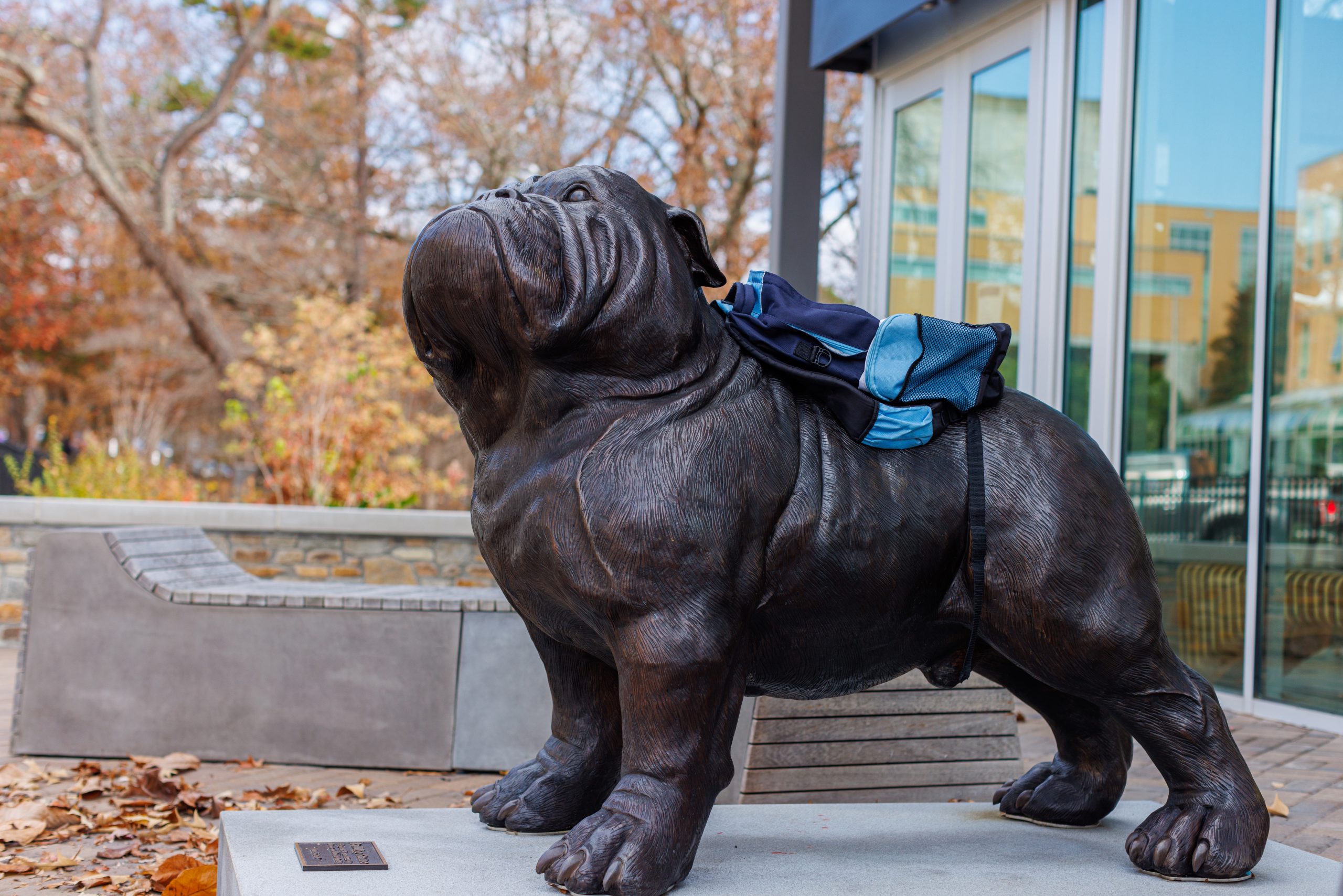 Business Clubs and Organizations
Business majors can also engage in student clubs and organizations that provide networking opportunities and professional development. Students may also consider joining Student Government or any number of our over 60 student clubs and organizations. Don't see a club you're interested in? UNC Asheville students also have the ability to start their own student organization!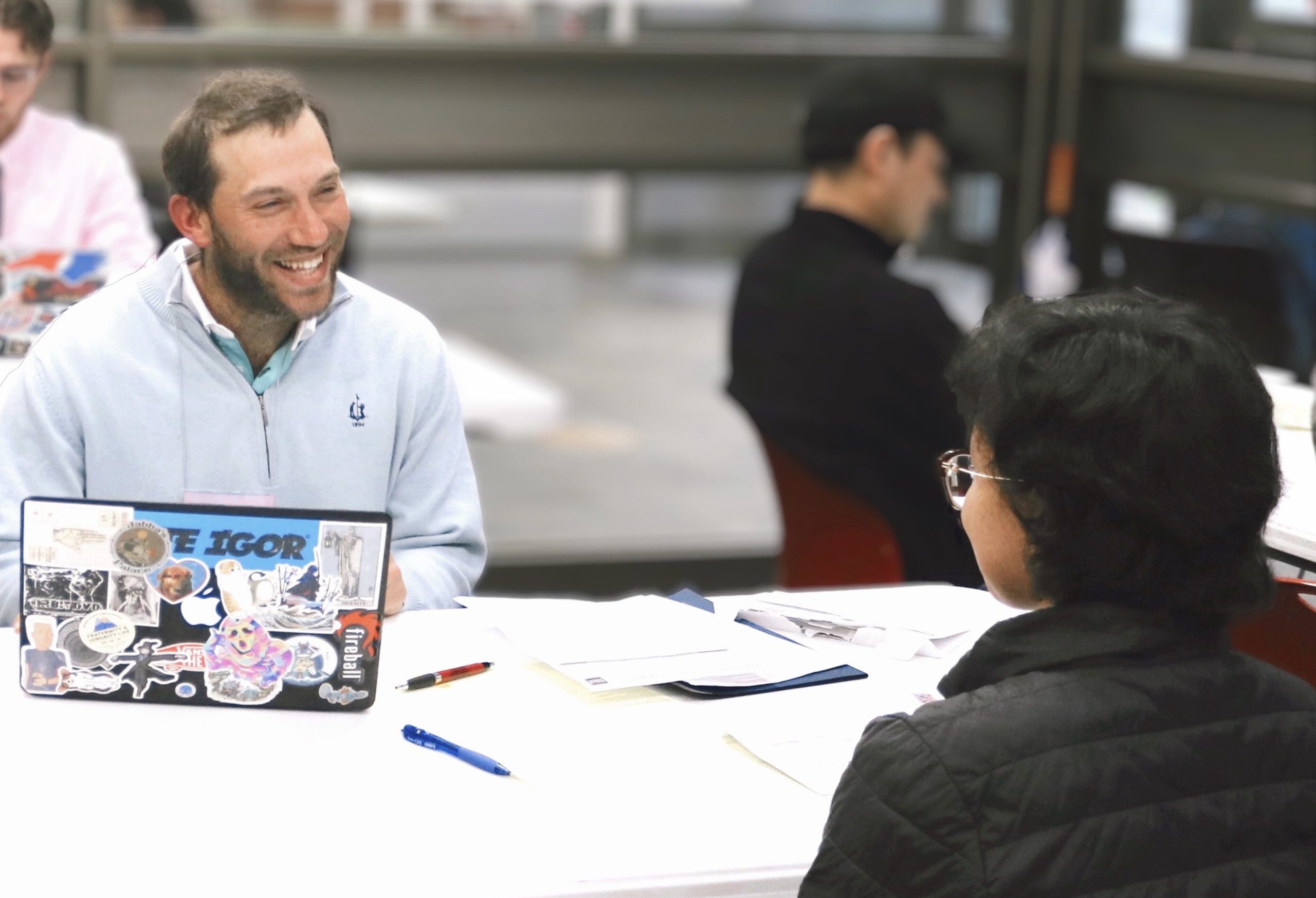 Career Preparation
The business major at UNC Asheville includes a wide spectrum of coursework that allows students to choose and build their own focus area and emphasizes the development of critical thinking, effective communication, ethics, and global perspectives. Combined with experiential learning, our students are equipped with the necessary skills to succeed in the world and become effective leaders in a range of organizations or gain entrance into competitive graduate programs.
Meet the Faculty
Impactful scholarly activity, engaged service to the University and local community, and a dedication to the profession: that's us. UNC Asheville business faculty promote active learning, research, and participation, emphasizing an appreciation for diversity, inclusion, ethics, and social responsibility. With a focus on the human element of decision-making processes, our students are enabled to become effective leaders and contributors to their professional and social environments.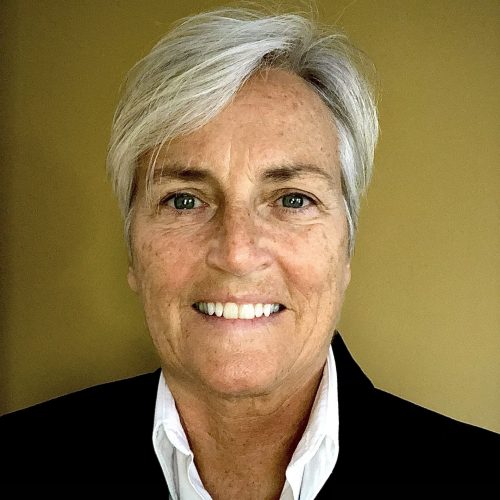 Marcia Ghidina, Ph.D.
Chair & Professor of Anthropology & Sociology; Interim Chair of Business
Joanna Creech
Administrative Assistant
Brad Bilsky, D.B.A.
Assistant Professor of Accounting
Deena Burris, Ph.D.
Associate Professor of Business
Susan Clark Muntean, Ph.D.
Associate Professor of Business
Ebenezer Nana Banyin Harrison, Ph.D.
Assistant Professor of Marketing
Elizabeth Harvey, JD
Lecturer of Business
Carol Hughes
Lecturer of Accounting
Office: 126 Delany Hall
Phone: (828) 250-6286
Email: chughes@unca.edu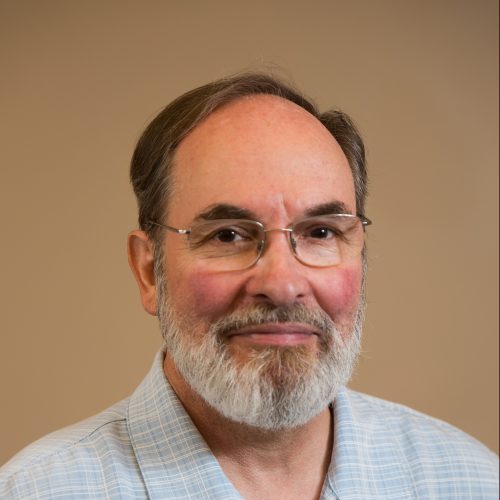 Jeff Shields, Ph.D.
Associate Professor of Accounting
Ramin Vandaie, Ph.D.
Assistant Professor of Business – Strategy
Heath Nettles
Adjunct Instructor of Business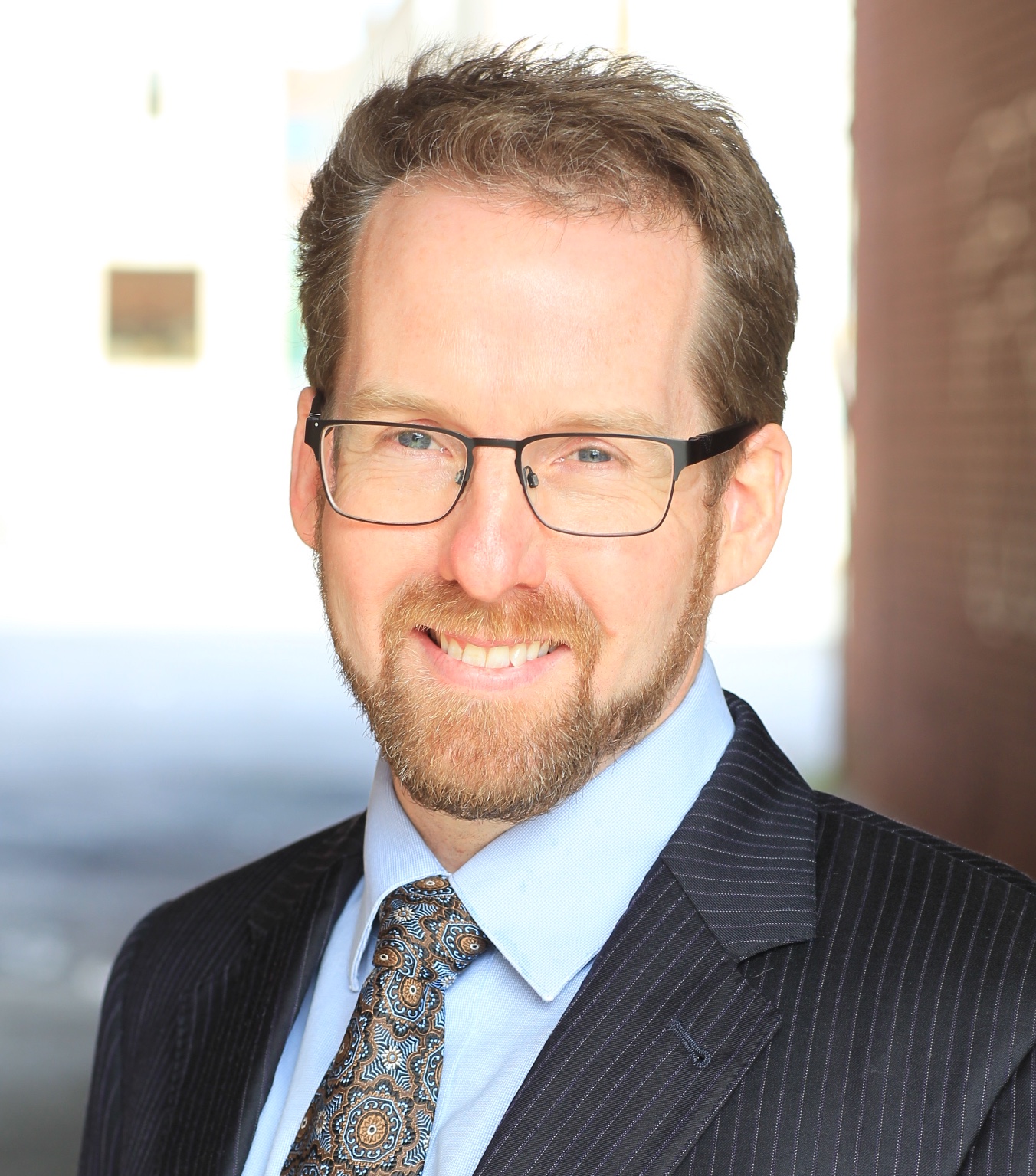 Drake Thomas
Lecturer of Business
Scholarships
The Department of Business is dedicated to assisting Business and Accounting majors in achieving their academic goals. There are a variety of both need-based and merit scholarships available in the department. Scholarships are awarded each spring for the following academic year.
Business Advisory Board
The UNC Asheville Department of Business Advisory Board is a group of friends and alumni who support the success and growth of the Department. These leaders represent diverse experiences and include representation from a variety of demographic backgrounds and industries/sectors The purpose of the board is to assist the Department, including its students and faculty in achieving its goals of innovation, engagement, and impact with our key stakeholders, including but not limited to employers, alumni, students, members of the North Carolina community, and the general public.
Bachelor's Degree in Business Career Outcomes
With a Bachelor of Science in Business from UNC Asheville, you can pursue a variety of careers that require skills in financial literacy, management, communication, and problem-solving. Our breadth of courses combined with experiential learning opportunities equips students with the competency to become effective leaders in their chosen fields. According to the U.S. Bureau of Labor Statistics, the median annual salary for those in business and finance is $76,570.
The business bachelor's degree at UNC Asheville prepares students for successful careers in business across a range of organizations and our graduates have gone on to work for respected local, national, and international companies, as well as attend competitive graduate programs in a variety of fields. Our students have been admitted to graduate programs at universities such as Duke, Georgetown, UNC Chapel Hill, University of South Carolina MIBS, Arizona State Thunderbird School of Global Management, Villanova, and NC State, to name a few.
Related Programs
Discover Your Business Edge in UNC Asheville's Business Program
By earning a Bachelor of Science in Business degree at the University of North Carolina Asheville, you'll gain the knowledge and skills needed to succeed in your career as an entrepreneur, consultant, marketer, financial analyst, or other related profession. Our business major provides a well-rounded education, with a breadth of courses and hands-on, experiential learning opportunities designed to help you excel in the world of for-profit, non-profit, or governmental organizations.